U-haul Truck Rental in Millersville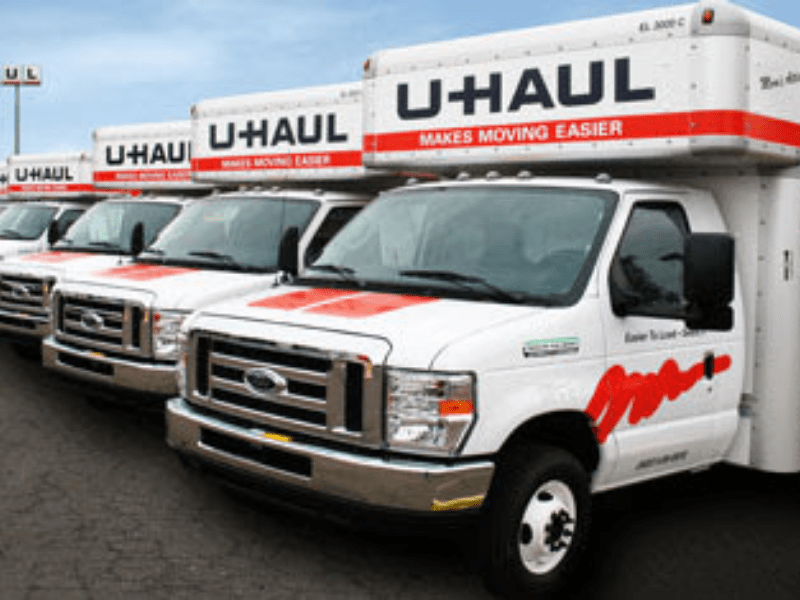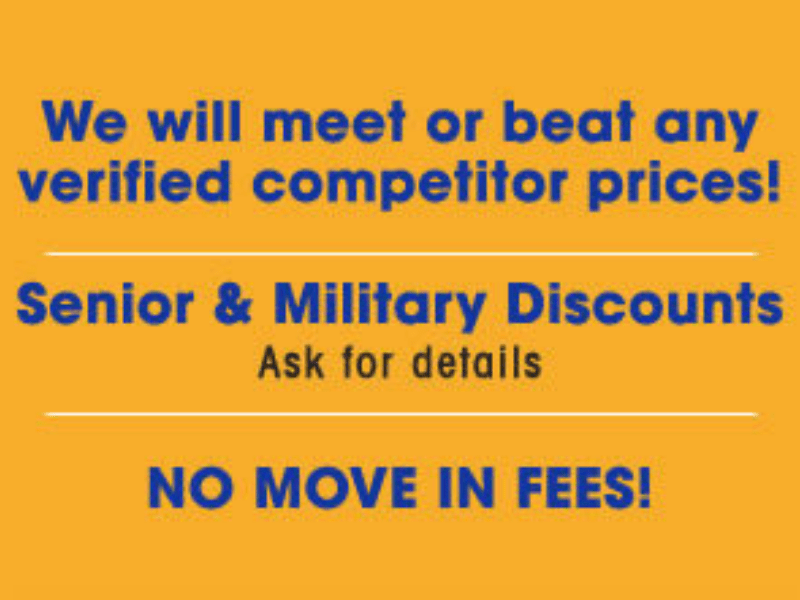 From the local leader in self storage. You can get all the benefits of U-Haul's nationwide reach and experience combined with our convenient and secure storage facilities.
Contact us today and speak to Misty, the manager of U-Haul and Packing supplies for the best deals on U-Haul truck rental in Millersville and Anne Arundel County, guaranteed!
Why spend your time running around town on moving day for truck rentals, self storage, and moving supplies when we have it all here for you?
With one stop you can obtain your U-Haul rental truck, purchase any moving supplies you need and store your belongings on site in one of our many easy-access drive-up self-storage units.
Store your property with us until moving day. Your moving truck will be ready when you are!
With easy truck and trailer rentals and convenient 24-hour drop-offs as well as trailer hook-up accessories, we'll help take some stress from your moving day.  
All of our storage units near Severna Park, Maryland are ground floor level, so you can drive right up to them. You provide your own lock so that you know you'll be the only one with access to your unit.
We also have a full line of moving and packing supplies available.
As a member of the Millersville community for over 30 years, Severna Office and Storage is the trusted business for all your moving and storage needs. You can depend upon us for safe, secure, and convenient facilities and great customer service.

Why Choose U-Haul Trucks

Severna Office and Storage in Millersville proudly offers U-Haul vehicles, because it's the best choice for moving trucks.
U-Haul is the most popular moving truck rental company in the United States for a reason – they offer an exceptional service at a very competitive price. With one-way moves you can choose from over 20,000 drop-off locations across the country.
They also have a wide range of trucks to choose from, so you can always find one that's perfect for your moving needs. And if you need any help, their customer service team is always on hand to assist you–including free 24-hour roadside assistance service. This service is available to all U-Haul customers and can be used if you have a flat tire or run out of gas. So if you're looking for a hassle-free moving experience, U-Haul is the company for you.
We Have the Following Moving Truck Sizes Available for Rental at Our Millersville location:
10′ Truck – Good for a Studio  or 1 Bedroom Apartment. The equivalent self-storage unit size would be 5′ x 10′ x 8′.
15′ Truck – Good for a 1 Bedroom Home or  2 Bedroom Apartment. The equivalent self-storage unit size would be 10′ x 10′ x 8′.
20′ Truck – Good for a 2 Bedroom Home or  3 Bedroom Apartment. The equivalent self-storage unit size would be 10′ x 15′ x 8′.
26′ Truck – Good for a   3-4 Bedroom Home. The equivalent self-storage unit size would be 10′ x 20′ x 8′.
U-Haul – The name you can trust in moving.
Trailer Rental & Towing in Millersville, MD at Severna Office and Storage Park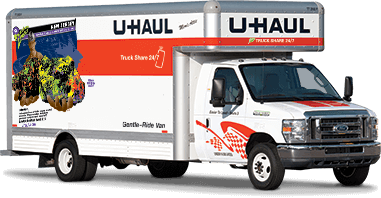 Moving to or from Anne Arundel County, Maryland? U-Haul cargo and enclosed trailers are intelligently designed to protect and secure your precious belongings, while our open utility trailers are perfect for hauling building supplies, landscaping materials or bulky items.
Get FREE trailer rental rate quotes in Millersville, MD, 21108 today.
Ask about our self-storage specials and U-haul rental in Millersville, MD! Call today: 410-987-185
Frequently Asked Questions
These FAQs cover topics such as reservation, rental cost, mileage policy, and additional fees associated with renting a moving truck. Whether you're moving across town or across the country, our FAQs will provide you with the information you need to make an informed decision and ensure a successful move. If you have any questions that aren't answered here, please don't hesitate to contact us. Our knowledgeable staff will be happy to assist you and provide any additional information you may need.
U-Haul Moving Truck Rentals
Yes, there may be additional fees for fuel, taxes, and insurance. Ask about any potential additional fees when reserving your U-Haul truck.
Yes, U-Haul offers one-way truck rentals for customers moving to a different city or state. Learn more on our u-haul rental page.
It's recommended to make a reservation in advance, especially during peak moving season, to ensure the availability of the truck size and options you need. You can make a reservation on the U-Haul website or call our resident manager: 410-987-1852
No, we do not offer them at our Millersville location. We only offer 10′, 15′, 20′, and 26′ moving trucks.
Yes, the Severna Office and Storage offers a drop-off service for customers who need to leave the truck at a different location than where it was picked up.
Yes, the Millersville, MD U-Haul location also offers self-storage units for customers who need both truck rental and storage services.
The cost of renting a U-Haul truck varies depending on the truck size, the distance of the move, and the length of the rental period. You can get a quote by calling us, having a look on the U-Haul website, or by speaking with a U-Haul representative.
The hours of operation for our U-Haul rental location can vary; please check the Contact Us page or call us to confirm the hours before visiting.
We take major credit cards, debit cards, and cash for truck rentals.
To rent a U-Haul truck, you must be at least 21 years of age and have a valid driver's license and credit card. You may also be required to provide proof of insurance.
The U-Haul location in Millersville, MD is located at Severna Office and Storage 313 Najoles Road, Millersville, MD, 21108, 410-987-1852
Most U-Haul truck rentals include a certain number of miles per day. Additional miles may be purchased, or you can choose unlimited miles options.
To return a U-Haul truck, you must drop it off at a designated U-Haul location during business hours. The representative at the location will inspect the truck for any damages and give you a final invoice.
Here are
more frequently asked questions about moving and storage services at Severna Office and Storage
.